Uncork Urbana Wine Festival
Thank you for joining us at the 6th Annual Uncork Urbana Wine Festival! We had a great wine, food, music and company. See you in 2020!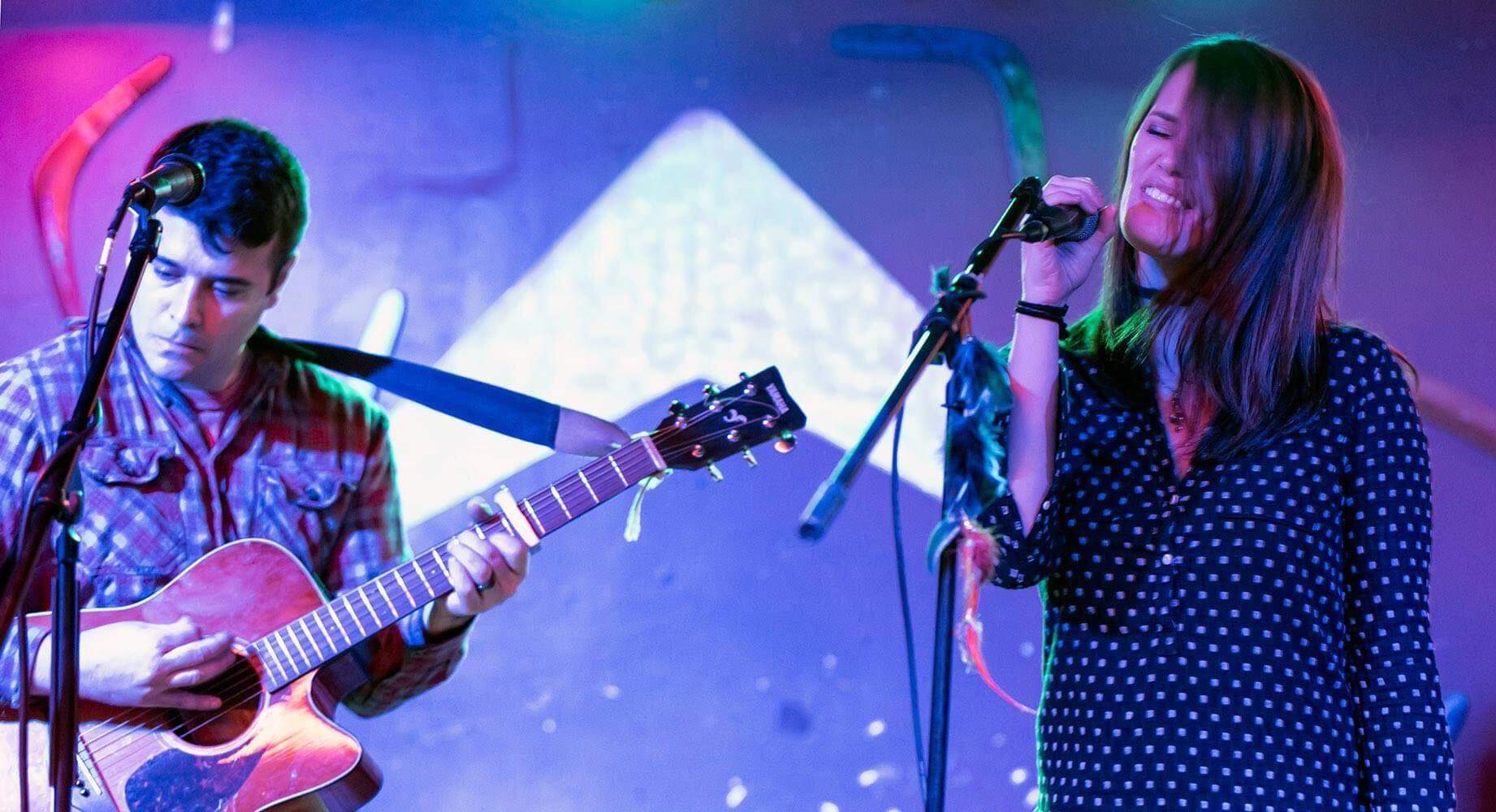 Jordan and Jill is an acoustic duo from Champaign, IL, playing a variety of classic and modern hits for all ages.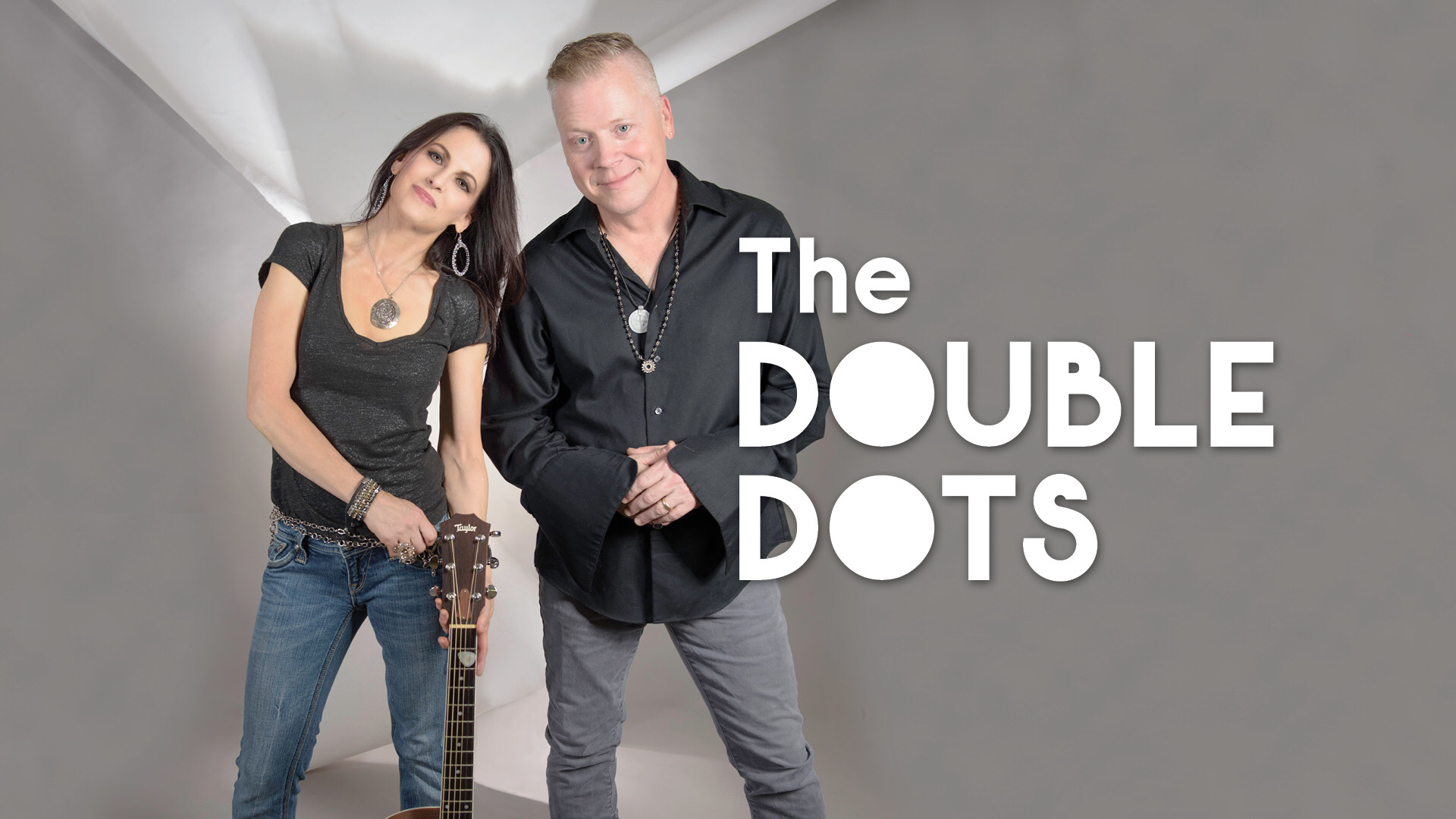 Gloria Roubal and David Howie play smart, eclectic, and fun original songs and tasty covers you will love.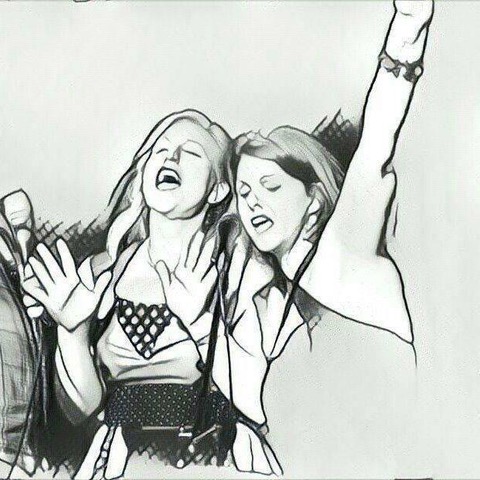 An acoustic, harmonic, love-tastic musical experience!
Photos from the Uncork Urbana Wine Festival
Castle Finn Vineyard and Winery
Opened Aug 1st, 2010 Castle Finn are a small family owned winery. They are nested back off the beaten path among the corn & bean fields. The winery sits on a beautiful open area with a pond , woods and vineyard located behind the winery. They have outdoor seating on our patio, or picnic tables around the pond for you to enjoy that glass or bottle of wine. They offer 15+ varieties of wine ranging from dry to fruit sweet, and sparkling wines.
Vahling Vineyards
The vineyard was started in 1997 with the winery opening in 2002. The vineyard produces 6 varieties of grapes and all wines are produced on site. When you visit the winery, you can sample their large selection of wine in the tasting room and enjoy a glass inside or outdoors. There is plenty of seating inside to accommodate you and your friends as well as a large patio to soak up some sun.
Kickapoo Creek Winery
Kickapoo Creek Winery is a family-owned vineyard and winery located on 250 rolling acres in the Illinois River Valley.
Owned by Dr. David Conner and operated by his son, Executive Director Rory Conner.
Beginning in 2001, Dr. Conner began planting the varietal of grapes that you find on the property today, expanding to just over 14 acres.
We focus on handcrafting wine in small batches from locally sourced grapes and grapes grown right here in our own vineyards.
Located just 8 miles west of Peoria, IL -
Wyldewood Cellars
Tracie Trotter opened Wyldewood Cellars Illinois seven years ago to help expand the family business.
Wyldewood Cellars was founded by Tracie's father Dr. John Brewer twenty-three years ago. He recieved his PHD in solid-state physics and always wanted to be an entrepreneur. He started making wine in their family basement in Pennsylvania and kept being told he needed to make elderberry wine. He later came to find out his mother had wild elderberries growing on the family ranch in western Kansas!
While working at the Kansas Winery, Tracie met my husband whom was stationed at McConnell AFB and is from Champaign. After he got out of the military we moved to St. Joseph and opened the Illinois Winery.
Alto Vineyards
Over 25 years ago, Paul Renzaglia never would have thought that a family venture would have such a profound effect on Southern Illinois and its community. From the very first plantings in 1982, the Renzaglia family and Alto Vineyards were committed to introducing a new industry to the region. President and wine maker Paul Renzaglia even felt like he was stepping into unknown territory. "At first I was scared that this venture would not go anywhere. But now I've seen the tremendous growth and popularity of the industry in Illinois and I am just amazed as to what has come of it," he said. Although an appreciation of wine is deeply rooted in the Renzaglia family, improving the lives of others was Paul's first passion. He completed his Bachelor's degree at SIU in Administration of Justice and moved on to work with troubled youth in the St. Louis and Chicago areas. Paul returned to Southern Illinois 10 years later to enroll in the Special Education graduate program at SIU, and was quickly recruited by his father, Guy Renzaglia, as a partner.
Lavender Crest Winery
Lavender Crest Winery was first opened in November of 2004 by Wilbert and Martha Rittmueller. Their passion for wine and fond memories of a visit to a lavender field helped fuel their decision to open and name their winery Lavender Crest. For 11 years, they lived their dream, but their love of wine and each other was cut short when Martha passed unexpectedly in 2015. "Ritt" decided to retire thereafter and naturally he wanted to sell his winery to someone that would care for it as he and Martha had, so he thought of the Belshauses. The Belshause family own and operate Backroad Vineyard and had already been providing grapes for many of the fine wines made at Lavender Crest Winery. So in 2016, the five vineyard owners came together to fulfill a goal - to own and operate their own winery. Today, Ron, Nancy, Gloria, Marty, and Henry Belshause welcome you to visit them at Lavender Crest Winery.
Walkers Bluff
The soft rolling hills, fertile acreage and a heritage steeped in memories propelled the creation of Walker's Bluff in 2008. Acquiring land that had been in Cynde Bunch's family since 1934 was the first step toward what would become Southern Illinois' premier dining and entertainment venue.
The initial plan included building a modest home where the idyllic spring and summer seasons could be enjoyed along with a small vineyard for David to experiment with his passion for wine made from California grapes. A small gazebo was added on the river bluff to host family reunions and weddings. The gazebo quickly became a Sunday retreat for local families who wandered out to enjoy the scenery, fish the stocked streams and, for some, satisfy their curiosity. Always the consummate hosts, they welcomed the steady stream of visitors enjoying their vista, and the positive feedback and community support gave way to the idea of creating an entertainment complex unequaled in the Midwest.
Philanthropy and giving back to the community have always been critical to the couple. Supplying jobs for over 200 people in addition to hundreds of local vendors and artists provided an avenue to give back to the Southern Illinois community. Having achieved success by developing a national managed care company, Cynde and David took their entrepreneurial expertise and began construction on what would evolve into a luxurious resort of breathtaking scenery, gourmet cuisine and pleasurable pastimes.
Since its inception, guests have been drawn to Walker's Bluff for its tranquility, style, unmistakable romance and fun family activities.
2019 Cooking Demonstration
Dish Passionate Cuisine's, Colleen Hatton demonstrating some amazing dishes at Uncork Urbana in 2019 with wines from the festival, thanks Colleen! Visit their website here.
SPONSORSHIP OPPORTUNITIES
Thank you to our sponsors! Watch for next year's opportunities so you can reach thousands with your brand through sponsorship.